Date/Time
Date(s) - 21/03/2020 - 22/03/2020
12:00 pm - 11:59 am
Categories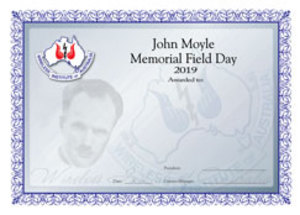 The upcoming 2020 John Moyle Memorial Field Day is to be held over the weekend of the 21st-22nd March 2020.
This annual contest will run from UTC 0100 on the Saturday 21st through to 0059 on Sunday the 22nd, with the aim being to encourage familiarisation with portable and field operation, a useful skill and preparedness for emergency situations. The rules of the contest are therefore designed to focus and encourage field operations.
The contest manager Denis Johnstone VK4AE / VK3ZUX has documented the rules for participation and scoring.
You can download the rules via this LINK.